When Elisity provisions Cloud Control Center for a new customer all the infrastructure, security, and high availability are already set up. However, there are some customer-specific configurations that should be made to ensure all Elisity features, and functionalities are fully operational.
This setup guide does not cover advanced settings - ONLY initial setup configurations. Learn about settings not covered in this article by reading the relevant knowledge base articles.
NOTE:
Elisity selects the latest stable version of Cloud Control Center for new deployments. If a different version of Cloud Control Center is required, please contact Elisity support.
TIP: 
For the best user experience, Elisity recommends using Google Chrome as your web browser when accessing Cloud Control Center.
1. Cloud Control Center Access and User Management
Login with the user credentials provided to you by your Elisity representative and Cloud Control Center will force a password change.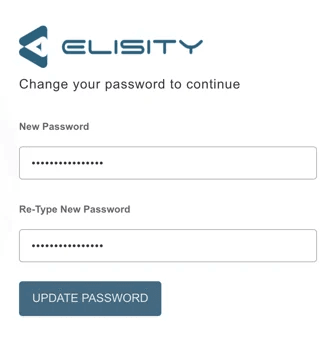 After logging in, navigate to the Administration section of Cloud Control Center and select User Management. Here you can add new Cloud Control Center users to the local login database.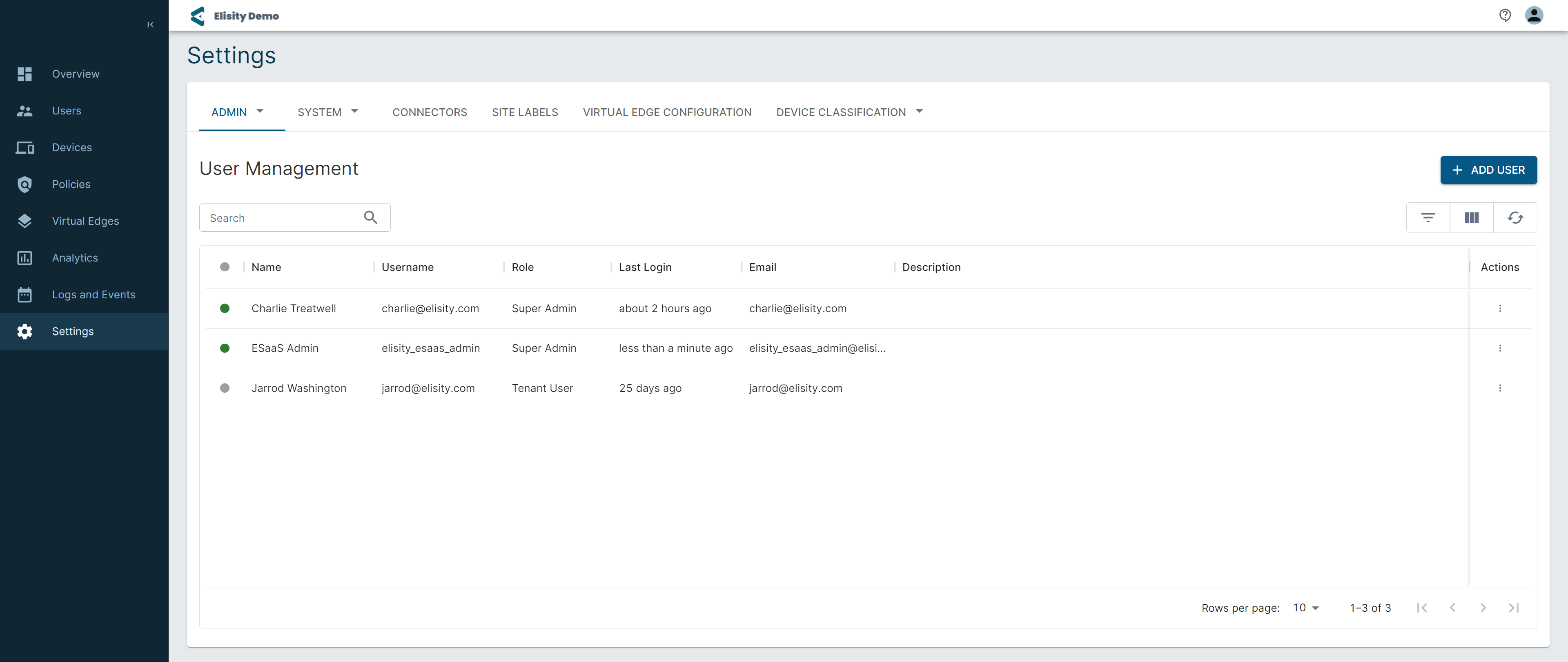 Select Add User to create a new user. A user can have one of two roles: Tenant Admin and Tenant User. The Tenant Admin role has read and write privileges while the Tenant User role has read-only privileges.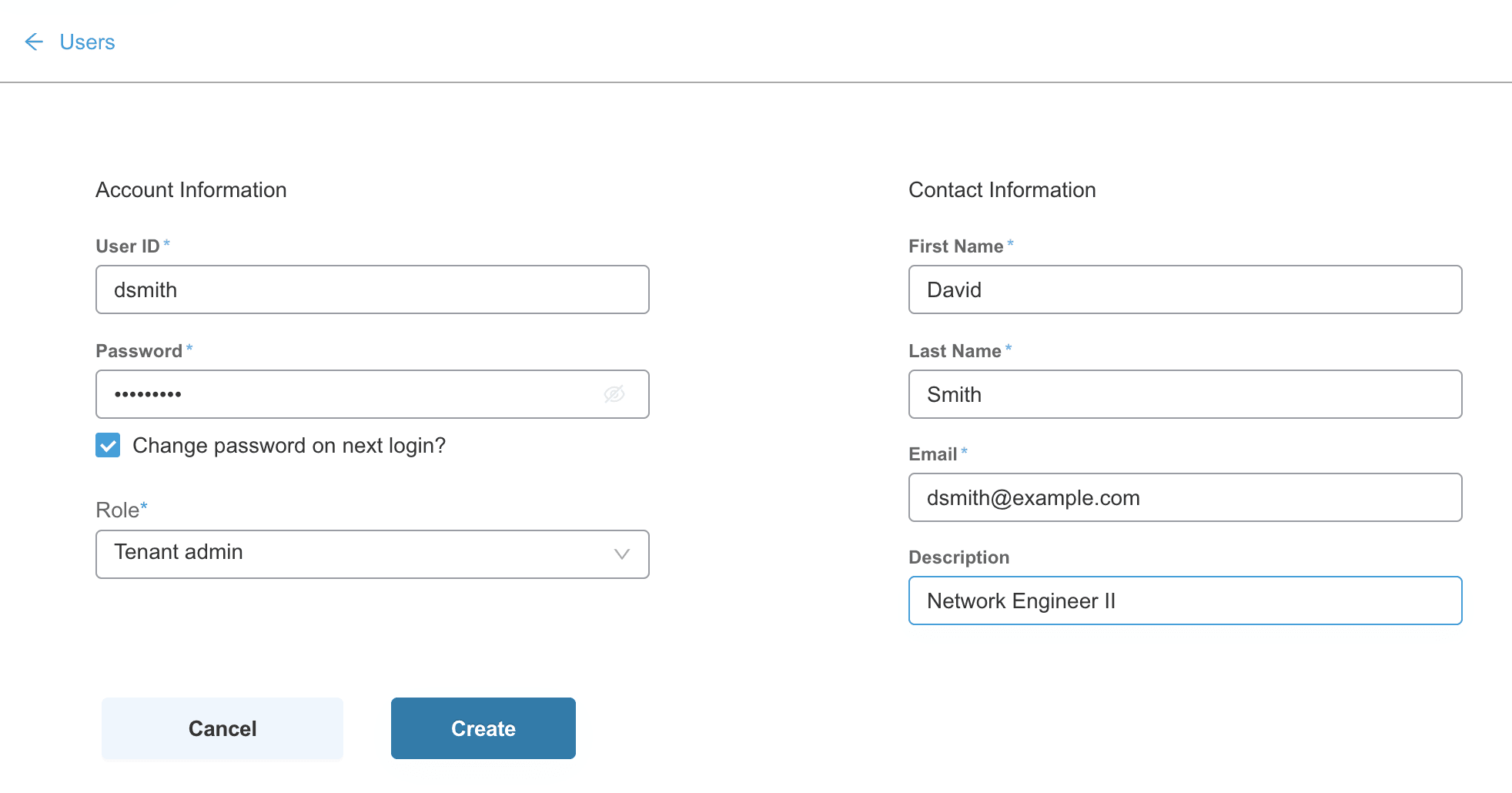 2. Single Sign On
Note that you can also enable Single Sign On (SSO) using your provider of choice. 
Click here for our Ping SSO Setup Guide.
Click here for our Azure SSO Setup Guide.
Click here for our Okta SSO Setup Guide.


3. Cloud Control Center Account Lockout
First review the Cloud Control Center security settings located at Settings > ADMIN > Account Lockout Policy. Here you can modify the lockout policy for failed local user login.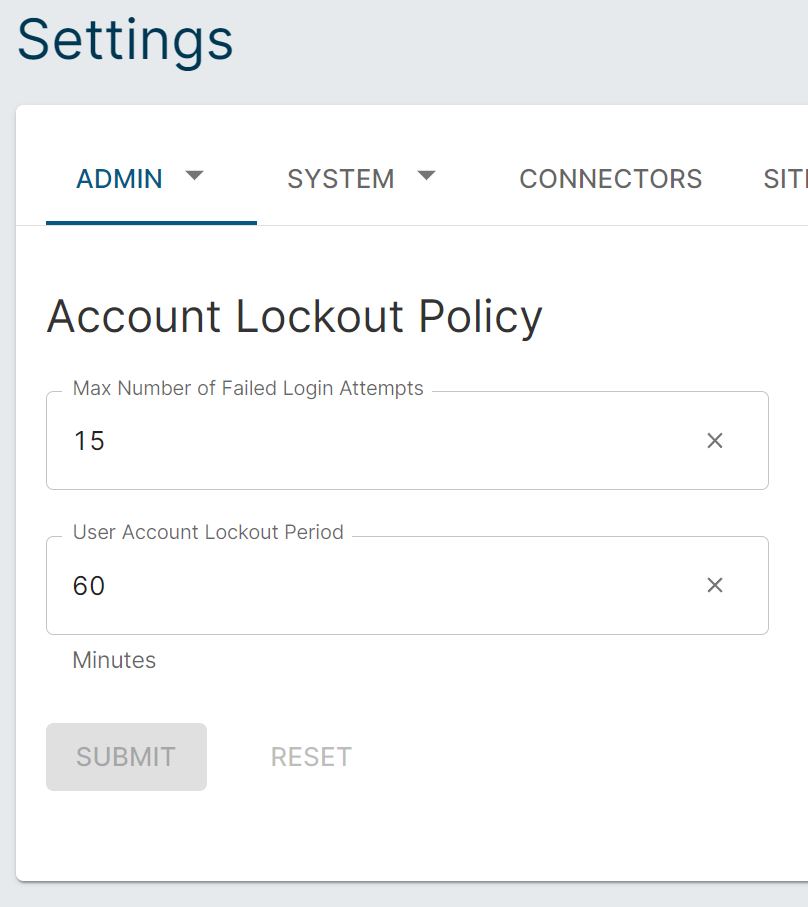 4. Support Alerting Configuration
This setting will configure Cloud Control Center to send email alerts for major events such as an Elisity Edge policy enforcement node losing connection to Cloud Control Center. Multiple individuals can be configured to receive these alerts.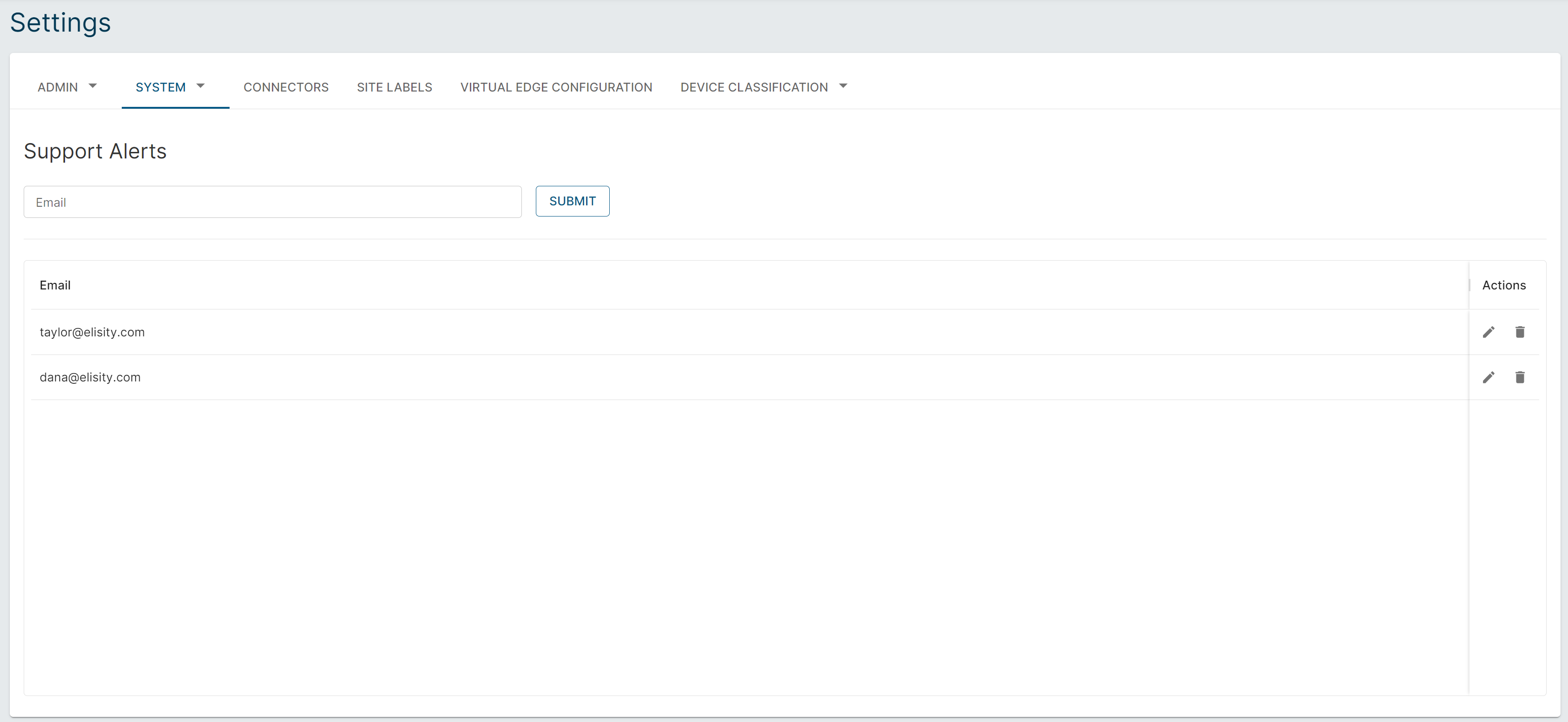 Here is an example of an alert sent via Cloud Control Center after this feature was configured.
5. Virtual Edge Configuration
Here you can enter your default switch admin username and password if you have a standardized login credential you will use for your Elisity deployment. This streamlines the onboarding process for Virtual Edge Nodes. Note that this setting can be overwritten per switch. 

You can also enter your RADIUS key which configures your Virtual Edge software with the correct RADIUS key.
6. Logo Configuration
The last configuration option on the Cloud Control Center administration page is the Cloud Control Center logo. This logo appears on the top left of the Cloud Control Center user interface and allows a user to customize the Cloud Control Center UI with an organization-specific logo. You can configure different icons for light mode and dark mode.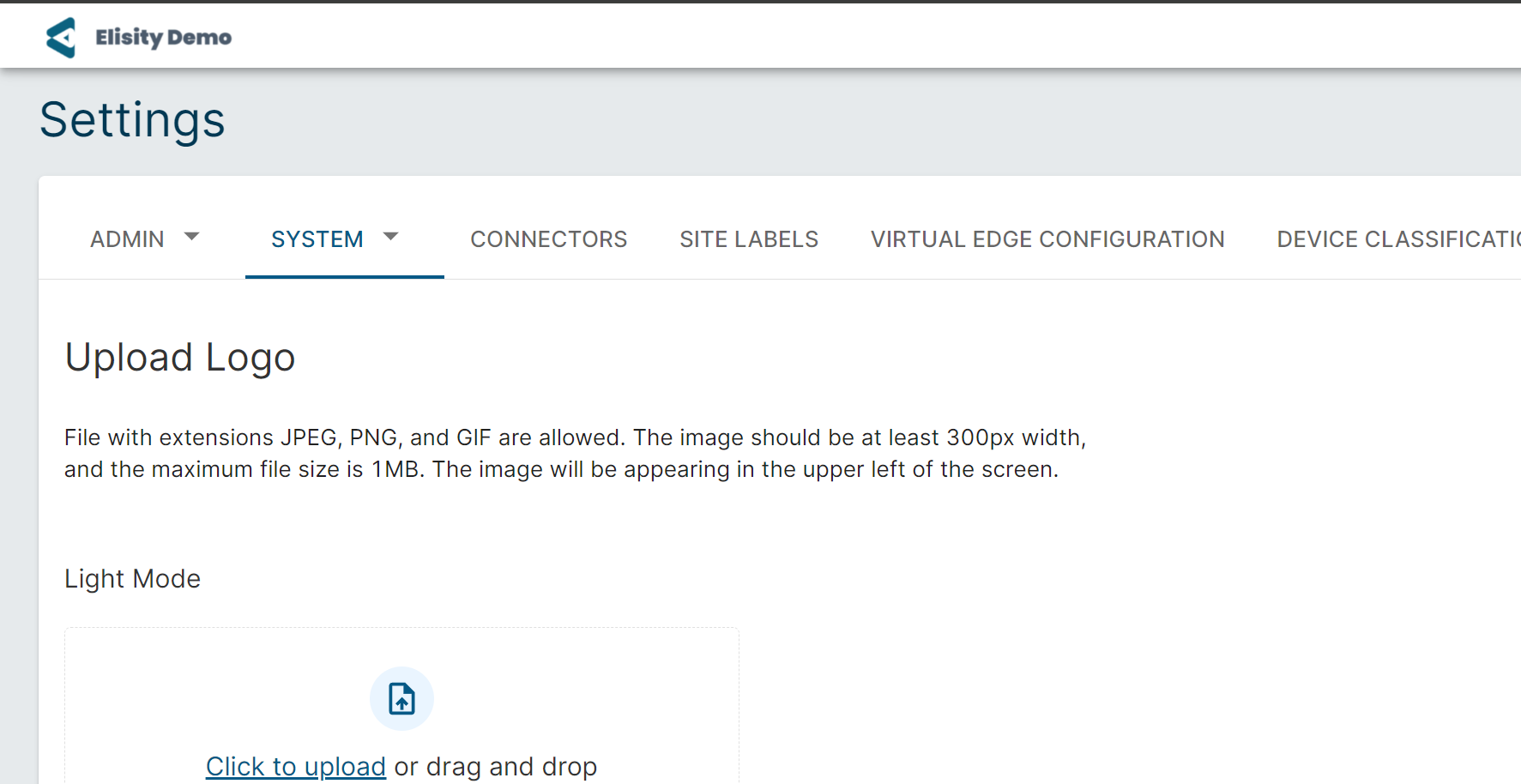 7. Integrations
Integrations are managed from the Cloud Control Center Settings Dashboard. This allows you to connect via API to various third party identity solutions, giving you the ability to enrich data within Cloud Control Center using external identity sources.

Here is a summary of some of the connectors and integrations that we support.
Microsoft Active Directory Integration
To integrate Cloud Control Center with Microsoft Active Directory, please follow the instructions here.
Claroty Integration
To integrate Cloud Control Center with Claroty, please follow the instructions here.
To integrate Cloud Control Center with Medigate, please follow the instructions here.
ServiceNow CMDB Integration
To integrate Cloud Control Center with ServiceNow CMDB, please follow the instructions here.